John Ruskin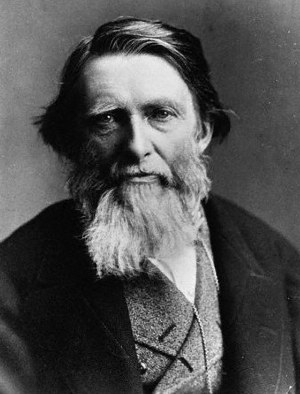 GV9 / Sun conjunction
>>
John Ruskin (8 February 1819 – 20 January 1900) was an English art critic and social thinker, also remembered as a poet and artist. His essays on art and architecture were extremely influential in the Victorian and Edwardian eras.
Ruskin first came to widespread attention for his support for the work of J. M. W. Turner and his defence of naturalism in art. He subsequently put his weight behind the Pre-Raphaelite movement. His later writings turned increasingly to complex and personal explorations of the interconnection of cultural, social and moral issues, and were influential on the development of Christian socialism.
Ruskin was born in London and raised in South London, the only child of a wine importer who co-founded the company that became Allied Domecq. He was educated at home and went on to study at King's College London and Christ Church, Oxford.
<<
7:30 is converted to 7:30:40 by Astrodienst
Using RIYAL 3.13
Astrological Setting (Tropical - Placidus)
RIYAL Mon February 8 1819 UT 7h30m40s Lat51n30 Lon0w10 RADIX
Jupiter = 0,18 Aqu Saturn = 17,04 Pis
Teharonhi= 0,27 Can r Sun = 18,46 Aqu
Elatus = 0,57 Ari Radamantu= 19,14 Sag
Asbolus = 3,24 Leo r CZ118 = 20,04 Gem r
Crantor = 3,59 Leo r Okyrhoe = 20,09 Sco
Pylenor = 4,21 Leo r Hylonome = 20,58 Ari
Pelion = 4,43 Aqu Sedna = 21,14 Pis
Bienor = 5,10 Gem r Logos = 21,30 Cap
Echeclus = 5,11 Leo r Quaoar = 21,48 Ari
Venus = 5,50 Cap Deucalion= 22,18 Pis
Ceto = 6,21 Pis Node = 22,36 Ari r
Cyllarus = 6,47 Sco r Chiron = 22,54 Pis
Pholus = 7,13 Sco Uranus = 23,28 Sag
Varuna = 7,26 Sco r Mercury = 24,46 Cap
Typhon = 9,33 Cap Pluto = 25,03 Pis
Apogee = 9,38 Can Chariklo = 25,18 Lib r
Huya = 10,49 Pis Mars = 26,35 Cap
Midheav = 11,36 Sag Moon = 27,08 Can
TL66 = 13,28 Sag Orcus = 27,39 Lib r
Eris = 13,43 Aqu Neptune = 27,58 Sag
TD10 = 14,01 Lib r Nessus = 28,36 Ari
Amycus = 15,02 Ari Thereus = 28,37 Aqu
Chaos = 15,31 Sco CY118 = 29,06 Ari
Ascend = 16,42 Aqu Ixion = 29,09 Pis
___________________________________________
Focused Minor Planets
GV9 = 19Aq34
Sun = 18Aq46
Venus = 5Cp50 Semisquare
MW12 = 19Ta03 T Square
Okyrhoe = 20Sc09
RM43 = 18Sa56 Sextile
Radamantu= 19Sa14
Hylonome = 20Ar58
TY364 = 18Ca41 r Quincunx
CZ118 = 20Ge04 r Trine
_____________________
Orcus = 27Li39 r
Nessus = 28Ar36
Moon = 27Ca08 T Square
Mars = 26Cp35
SA278 = 26Cp14
Neptune = 27Sa58 Sextile
TC302 = 27Sa11
QB1 = 27Le33 r
CR105 = 28Aq54 Trine
Thereus = 28Aq37
_____________________
UX25 = 24Vi46 r
Pluto = 25Pi03
Mercury = 24Cp46 Trine
Uranus = 23Sa28 Square
_____________________
OO67 = 0Sc59 r
Jupiter = 0Aq18 Square
Haumea = 2Aq16
Elatus = 0Ar57 Quincunx
_____________________
TY364 = 18Ca41 r
Saturn = 17Pi04 Trine
______________________________________________
Posted to Centaurs (YahooGroups) on July 08, 2010
__________________________________________________________
__________________________________________________________