Brock Lesnar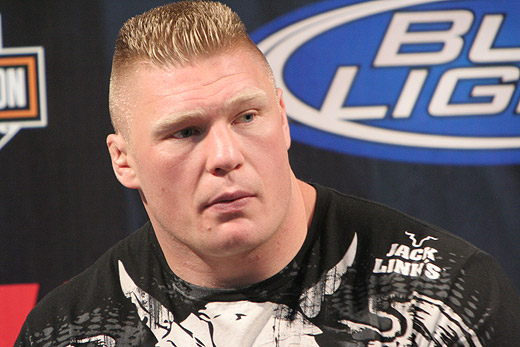 AW197 / Sun conjunction
>>
Brock Edward Lesnar (born July 12, 1977) is an American mixed martial artist and a former professional and amateur wrestler. He is currently the UFC Heavyweight Champion. He is ranked the #1 Heavyweight in the world by Sherdog and MMA Weekly.
Lesnar is an accomplished amateur wrestler, winning the 2000 NCAA heavyweight wrestling championship and placing second in 1999, losing in the finals to future New England Patriots offensive lineman Stephen Neal. He then gained prominence in World Wrestling Entertainment (WWE), where he was a three-time WWE Champion and the youngest person ever to hold that championship at that time. Lesnar was also the 2002 King of the Ring, and the winner of the 2003 Royal Rumble.
After leaving WWE in 2004, Lesnar pursued a career in the NFL. He played during the preseason for the Minnesota Vikings, but ended up being a late cut. Lesnar returned to professional wrestling at the end of 2005, and joined New Japan Pro Wrestling, where he won the IWGP Heavyweight Championship in his first wrestling match since leaving the WWE.[15] He was stripped of the title in July 2006, although he held the physical belt until June 2007.
Lesnar started a career in mixed martial arts and won his first fight in June 2007. He then signed with the Ultimate Fighting Championship (UFC) in October 2007. He lost his UFC debut against Frank Mir, but has since remained undefeated, capturing the UFC Heavyweight Championship from Randy Couture on November 15, 2008 and avenging his loss to Mir by way of TKO at UFC 100.
<<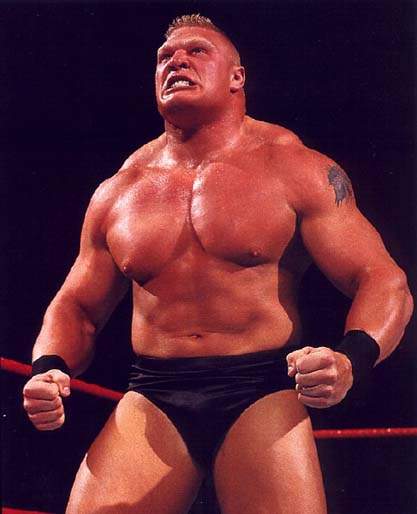 Assuming noon, 17:00 UT
Using RIYAL 3.13
Astrological Setting (Tropical - Placidus)
RIYAL Tue July 12 1977 UT 17h00m00s Lat45n20 Lon97w31 RADIX
Chaos = 0,36 Tau Saturn = 16,27 Leo
Huya = 1,04 Vir Elatus = 16,34 Lib
TD10 = 4,12 Sag r Hylonome = 16,42 Can
Mercury = 4,14 Leo Amycus = 17,41 Gem
CY118 = 4,33 Leo Pholus = 19,47 Pis r
Sedna = 5,15 Tau Crantor = 20,02 Gem
Apogee = 5,24 Gem Node = 20,02 Lib r
Chiron = 5,26 Tau Sun = 20,13 Can
Logos = 5,45 Leo Pelion = 20,48 Lib
Venus = 6,32 Gem Thereus = 21,36 Gem
Nessus = 7,32 Can Echeclus = 22,08 Sag r
Uranus = 7,42 Sco r Jupiter = 22,21 Gem
Quaoar = 7,58 Sco r CZ118 = 22,28 Leo
Ceto = 8,28 Gem Chariklo = 24,56 Ari
Ixion = 9,43 Sco r Teharonhi= 25,02 Cap r
(Moon) = 9,44 Gem Radamantu= 25,34 Leo
Varuna = 10,54 Gem Deucalion= 26,26 Vir
Pylenor = 11,03 Sco r Mars = 26,33 Tau
Pluto = 11,31 Lib Orcus = 27,15 Can
Cyllarus = 12,59 Cap r Bienor = 28,05 Sco r
Neptune = 13,51 Sag r (Midheav) = 28,08 Gem
Typhon = 14,04 Tau TL66 = 28,14 Pis r
Eris = 14,30 Ari r (Ascend) = 28,27 Vir
Asbolus = 16,05 Leo Okyrhoe = 29,04 Ari
________________________________________________
Focused Minor Planets
AW197 = 19Ca20
Sun = 20Ca13
OR10 = 20Aq04 r Quincunx
Node = 20Li02 r Square
Pelion = 20Li48
Crantor = 20Ge02 Semisextile
RM43 = 19Pi48 r Trine
Pholus = 19Pi47 r
___________________
Sun = 20Ca13
Makemake = 20Le35 Semisextile
___________________
CY118 = 4Le33
Mercury = 4Le14
Logos = 5Le45
TD10 = 4Sa12 r Trine
TX300 = 4Pi49 r Quincunx
Sedna = 5Ta15 Square
Chiron = 5Ta26
___________________
MW12 = 6Sc18 r
Quaoar = 7Sc58 r
Uranus = 7Sc42 r
Venus = 6Ge32 Quincunx
Nessus = 7Ca32 Trine
___________________
Orcus = 27Ca15
OM67 = 26Cp53 r
Mars = 26Ta33 Sextile
Deucalion= 26Vi26
XR190 = 26Ta56
TL66 = 28Pi14 r Trine
UX25 = 26Pi08 r
OO67 = 26Sa06 r Quincunx
___________________
UK126 = 22Ar29
VQ94 = 22Ar13
Jupiter = 22Ge21 Sextile
AZ84 = 21Ge26
Thereus = 21Ge36
CZ118 = 22Le28 Trine
Echeclus = 22Sa08 r
___________________
RN43 = 15Cp55 r
CR105 = 16Ca16
Hylonome = 16Ca42
Saturn = 16Le27 Quincunx
Asbolus = 16Le05
Elatus = 16Li34 T Square
XX143 = 15Ar40
GQ21 = 16Vi38 Trine
___________________
Eris = 14Ar30 r
Neptune = 13Sa51 r Trine
Haumea = 14Vi26 Quincunx
GV9 = 13Vi46
UQ513 = 13Pi48 r Semisextile
TY364 = 14Pi06 r
Typhon = 14Ta04
___________________
Varuna = 10Ge54
Pluto = 11Li31 Trine
VS2 = 11Ar03 Sextile
Pylenor = 11Sc03 r Quincunx
Cyllarus = 12Cp59 r
____________________________________________
Posted to Centaurs (YahooGroups) on July 04, 2010
__________________________________________________________
__________________________________________________________