Alfred Wegener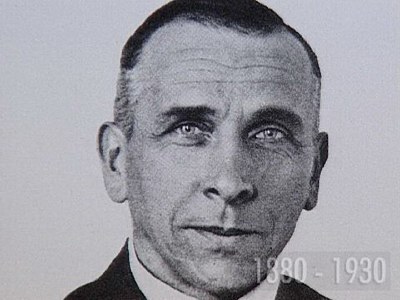 2000 OO67/Sun Conjunction
Centaurs' Message # 15287 (updated)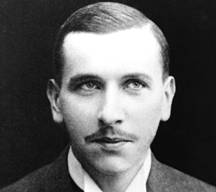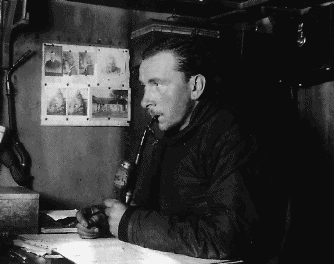 Alfred Wegener (Berlin, November 1, 1880) was a German astronomer, geologist, meteorologist and explorer. He is known for his theory of continental drift and his many expeditions to Greenland in which he measured the thickness of the ice.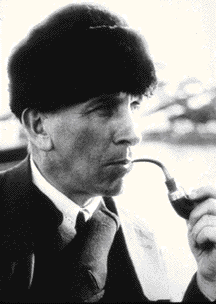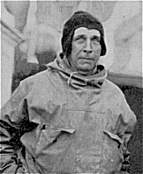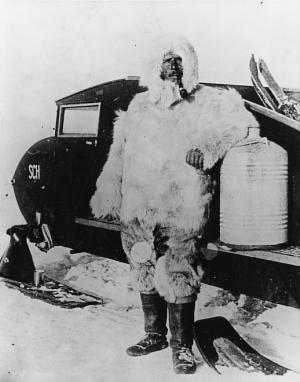 He is also known for his papers on lunar craters, in which he said that they were the result of impact rather than volcanic in origin. His book "The Origin of Continents and Oceans" contained extended accounts of his ideas on continental drift, and is the basis for the well established theory of plate tectonics.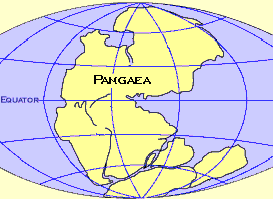 Wegener died while leading a major expedition to Greenland in November 1930. Charles Darwin is a giant figure in the History of Biological Evolution. Alfred Wegener is a giant figure in the History of Earth's Evolution.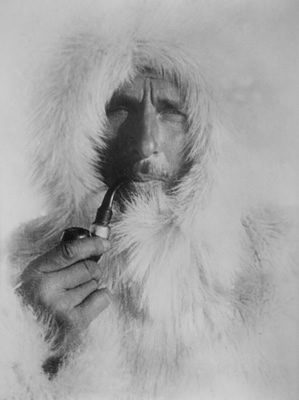 ______________________________________________
Assuming Berlin (Germany, 13e21 - 52n29), November 1, 1880; at noon (11:06:36 UT according to Astrodienst)
Tropical - Placidus
Using RIYAL 2.11
RIYAL Mon November 1 1880 UT 11h06m36s Lat52n29 Lon13e21 SORT ALL
Radamantu= 0Pi32 r 7s44 18s31 Aqr 41.0 246 12.7 [33..45]
GM137 = 0Ca44 r 2s15 21n12 Ori 8.3 23 15.5 [7..9]
Okyrhoe = 0Ta50 r 11s14 1n14 Cet 8.8 24 15.7 [6..11]
HE46 = 0Ar54 r 18s32 16s36 Cet 12.9 113 158.5 [2..44]
VU2 = 0Sa54 2s07 22s25 Sco 10.7 18 13.9 [3..11]
Ixion = 0Le55 r 15n21 34n54 Lyn 40.8 249 19.6 [30..49]
PN34 = 1Ca17 r 7n55 31n22 Aur 42.5 173 16.6 [13..49]
KX14 = 1Ge38 r 0n16 20n46 Tau 37.9 244 0.4 [37..41]
TL66 = 2Cp07 20n15 3s12 Ser 83.6 767 24.1 [35..133]
Mercury = 2Sa37 2s46 23s25 Sco 0.4 0 7.0
Sedna = 3Ar04 r 7s52 6s00 Cet 141.1 12491 11.9 [77..1000
GB10 = 3Sc07 12s19 24s05 Hya 15.5 124 13.3 [15..35]
TC302 = 3Aq45 34s21 52s16 Ind 70.6 412 35.0 [39..71]
GB32 = 3Ca50 r 14s09 9n16 Mon 108.8 2941 14.2 [36..375]
FP185 = 3Ge58 r 28s49 7s25 Eri 103.9 3182 30.7 [35..398]
RZ214 = 4Sc06 0n27 12s28 Vir 73.9 773 20.6 [36..132]
Phaethon = 4Ta12 r 30n14 40n56 And 2.1 1 21.4 [0..2]
Bienor = 4Ta16 r 18n58 30n40 Tri 16.0 68 20.7 [13..20]
FZ53 = 4Li45 11s45 12s39 Crv 13.8 115 34.9 [12..35]
GV9 = 4Ta48 r 13n01 25n20 Tri 44.6 275 21.9 [39..45]
VQ94 = 5Ar12 r 53s04 45s22 Phe 123.4 2625 70.0 [7..374]
RP120 = 5Sc25 3s35 16s43 Vir 96.7 416 120.2 [3..109]
QB1 = 5Sc27 1s18 14s34 Vir 46.3 289 2.2 [40..47]
CZ118 = 6Ca23 r 26n04 49n20 Aur 104.5 1229 27.8 [38..192]
(Ascend) = 6Cp25 0n00 23s18 Sgr
RZ215 = 6Li31 11s46 13s22 Crv 90.4 1014 25.6 [31..171]
Mars = 7Sc19 0n15 13s44 Lib 1.6 2 1.9
SB60 = 7Vi21 20s19 10s04 Sex 40.1 271 23.9 [38..46]
96PW = 7Vi32 7n53 16n03 Leo 123.3 3522 30.3 [2..461]
QB243 = 7Ge34 r 6n49 28n18 Tau 53.7 205 6.8 [15..54]
CC22 = 7Ta38 r 8s41 5n50 Cet 8.8 20 11.1 [5..9]
FZ173 = 7Ge39 r 11n48 33n14 Per 89.8 790 12.7 [33..138]
Venus = 8Sa15 0s58 22s39 Oph 0.7 1 3.4
XA255 = 8Pi24 r 10s33 18s11 Aqr 36.6 163 12.7 [9..50]
AZ84 = 8Aq30 11n48 6s45 Aql 34.0 250 13.6 [32..47]
TX300 = 8Li35 18s33 20s23 Crv 44.7 282 25.9 [38..48]
TO66 = 8Li49 7s15 10s10 Vir 39.3 282 27.5 [38..48]
Dioretsa = 9Aq01 r 7s07 24s52 Cap 9.1 115 160.2 [2..45]
Hidalgo = 9Li02 14n49 10n02 Vir 3.5 14 43.2 [2..9]
Icarus = 9Cp07 16s20 39s25 CrA 1.4 1 23.1 [0..2]
Damocles = 9Aq10 0s48 18s45 Cap 19.2 41 61.8 [2..22]
XX143 = 9Li14 6n29 2n18 Vir 20.1 76 6.8 [10..26]
OO67 = 9Sc21 19n32 3n57 Vir 119.1 13755 20.1 [20..1128
Deucalion= 9Ge24 r 0n06 21n59 Tau 46.0 295 0.4 [42..47]
Sun = 9Sc26 0n00 14s39 Lib 1.0 1 0.0
CO1 = 10Ta09 r 12s35 2n54 Cet 28.0 95 19.7 [11..30]
AB229 = 10Aq33 3s11 20s40 Cap 90.8 353 68.3 [2..98]
BL41 = 10Vi50 10s15 1s59 Sex 9.9 31 13.3 [7..13]
NN8 = 10Ge52 r 14n42 36n37 Per 114.4 860 165.4 [2..179]
UX25 = 11Sa21 14n40 7s37 Oph 46.3 278 19.5 [36..49]
Jupiter = 11Ar24 r 1s35 3n03 Psc 4.9 12 1.3
Thereus = 12Vi25 14s17 6s18 Sex 12.1 38 20.2 [9..14]
Uranus = 12Vi46 0n45 7n28 Leo 18.3 84 0.8
Neptune = 13Ta00 r 1s50 14n00 Ari 29.8 167 1.8
RG33 = 13Aq12 29s52 45s07 Gru 2.4 30 35.9 [2..17]
WL7 = 13Sa20 10s21 32s40 Sco 24.3 87 11.3 [15..24]
(Midheav) = 13Sc34 0n00 15s55 Lib
Nessus = 13Cp36 14s54 37s34 CrA 17.5 122 15.6 [12..37]
Cyllarus = 13Ca59 r 10n07 32n47 Gem 26.1 135 12.6 [16..36]
GQ21 = 14Ge24 r 11s55 10n42 Ori 80.3 902 13.3 [39..148]
Quaoar = 14Ca26 r 8s02 14n41 Gem 44.0 286 8.0 [42..45]
Hephaisto= 14Ta33 r 3n46 19n49 Ari 3.6 3 13.7 [0..4]
Chaos = 14Cp37 10s05 32s40 Sgr 50.5 310 12.0 [41..50]
UB313 = 14Pi44 r 36s16 38s51 Scl 88.8 562 43.9 [39..98]
QD112 = 15Ca04 r 14n16 36n46 Aur 29.4 83 14.5 [8..30]
Huya = 15Ta33 r 13s27 3n37 Cet 50.1 250 15.5 [29..50]
Chiron = 15Ta33 r 2s06 14n30 Ari 16.2 49 7.0 [8..18]
SQ73 = 15Le40 15n32 30n54 Leo 20.6 74 17.5 [15..21]
GO9 = 15Ta41 r 12s34 4n30 Cet 24.4 86 12.8 [14..25]
Asbolus = 15Ca44 r 17n39 40n02 Aur 28.3 76 17.6 [7..29]
MD10 = 16Le22 42s59 25s07 Pyx 30.6 135 59.1 [2..51]
FY9 = 16Ar43 r 26s21 17s44 Cet 38.2 312 29.0 [38..54]
Chariklo = 16Li44 21s20 26s08 Hya 13.1 62 23.4 [13..18]
YH32 = 16Sc48 4s20 21s01 Lib 12.0 23 79.3 [4..13]
FX128 = 16Pi48 r 1n16 4s03 Aqr 94.6 1028 22.1 [18..186]
XZ255 = 17Le12 2n11 17n46 Leo 16.3 63 2.6 [15..17]
UR163 = 17Li29 0s43 7s32 Vir 46.6 366 0.7 [37..66]
LE31 = 17Pi31 r 28s03 30s29 Scl 6.9 23 152.5 [4..12]
KF77 = 18Sa01 3s51 26s45 Oph 20.0 132 4.3 [20..32]
CF119 = 18Ar08 r 19n24 24n56 And 87.3 849 19.7 [39..140]
CY118 = 18Ta20 r 24s01 5s50 Eri 88.1 864 25.6 [35..146]
Apogee = 18Ge36 r 0n53 23n51 Tau
Pylenor = 18Ca50 r 2s48 19n21 Gem 21.7 68 5.5 [12..22]
DA62 = 18Aq59 50s02 60s34 Tuc 8.2 21 52.3 [4..11]
FY128 = 19Ar07 r 7n39 14n33 Psc 56.2 351 11.7 [38..62]
VR130 = 19Aq10 2n13 12s59 Cap 17.9 114 3.5 [15..32]
OX3 = 19Vi13 3s10 1n21 Leo 34.4 180 3.3 [17..46]
WU24 = 19Sa33 15n50 7s15 Oph 12.5 59 42.6 [1..29]
RN109 = 19Li37 38n55 28n11 Boo 134.1 37982 58.9 [3..2257]
AW197 = 20Ar01 r 24n42 30n29 And 52.2 328 24.4 [42..53]
OM67 = 20Li11 19s09 25s30 Hya 80.9 964 23.4 [39..156]
Vertex = 20Le20
XS35 = 20Li35 9n00 0n18 Vir 34.5 76 19.6 [1..35]
Varuna = 20Cp37 4s54 26s42 Sgr 42.1 282 17.2 [41..46]
CR105 = 20Pi58 r 16s38 18s49 Cet 79.0 3466 22.7 [44..414]
Hylonome = 21Sc41 3n17 15s02 Lib 20.3 124 4.2 [19..31]
OP32 = 21Le57 18s26 3s17 Hya 44.5 283 27.2 [39..48]
RD215 = 22Sc12 10n57 7s44 Lib 86.1 1354 26.1 [37..208]
TD10 = 22Li26 1n55 6s58 Vir 103.6 927 6.0 [12..178]
BU48 = 22Sc29 13n42 5s08 Lib 46.0 191 14.3 [20..46]
CO104 = 22Le55 1n35 15n23 Leo 20.6 118 3.1 [21..28]
CR46 = 22Aq58 r 1s05 14s53 Cap 57.8 233 2.4 [18..58]
WN188 = 23Pi15 r 22s36 23s19 Cet 22.6 54 26.8 [2..26]
(Moon) = 23Li23 4s39 13s24 Vir 1.0 0 5.1
Pelion = 23Vi35 6n29 8n30 Vir 20.5 89 9.4 [17..23]
EC98 = 23Ge50 r 4s41 18n38 Tau 9.7 35 4.3 [6..15]
HL3 = 23Ar54 r 22n37 30n07 Psc 19.3 36 36.1 [2..20]
VS2 = 24Sc12 13s18 31s41 Lup 42.4 246 14.8 [36..42]
CE10 = 24Aq18 r 22n46 8n06 Equ 2.1 31 145.4 [2..18]
QF6 = 24Li18 19n39 8n52 Boo 11.5 18 24.5 [2..12]
Saturn = 24Ar24 r 2s46 6n53 Psc 9.3 30 2.5
Elatus = 25Vi10 5n18 6n47 Vir 16.9 45 5.5 [7..18]
GZ32 = 26Le23 9n21 21n30 Leo 24.2 110 15.0 [18..28]
PJ30 = 26Ca32 r 0s21 20n31 Cnc 81.2 1341 5.6 [29..215]
Talos = 26Aq49 r 19s22 30s39 PsA 1.5 1 23.3 [0..2]
Pholus = 27Aq12 r 13s44 25s18 Aqr 24.3 92 24.7 [9..32]
MS4 = 27Ca36 r 17s38 3n21 CMi 37.2 270 17.7 [36..48]
Pluto = 27Ta42 r 13s49 6n11 Tau 48.9 250 17.1 [30..49]
Heracles = 28Cp06 1n56 18s39 Sgr 2.2 2 9.7 [0..3]
DH5 = 28Ar19 r 19s22 7s14 Cet 19.3 104 22.5 [14..30]
Node = 28Sa26 r 0n00 23s27 Sgr
QJ1 = 28Vi35 15s29 13s37 Crt 9.6 38 23.6 [2..20]
TY364 = 28Li55 22n55 10n22 Boo 38.0 240 24.9 [36..41]
PA44 = 29Ca21 r 3s18 17n04 Cnc 22.7 52 3.3 [3..24]
EL61 = 29Ta28 r 25s51 5s14 Eri 37.4 287 28.2 [35..52]
Orcus = 29Cp34 11n56 8s34 Aql 31.6 248 20.6 [30..49]
DG8 = 29Sc48 34n09 13n19 Her 19.0 35 129.4 [2..19]
------------------------------
Focused Minor Planets
OO67 = 9 Sc 21
Sun = 9 Sc 26
Icarus = 9 Cp 07 Sextile
Deucalion= 9 Ge 24 r Quincunx
--------------------
TL66 = 2 Cp 07
Mercury = 2 Sa 37 Semisextile
Sedna = 3 Ar 04 r Square
--------------------
Orcus = 29 Cp 34
Pluto = 27 Ta 42 r Trine
EL61 = 29 Ta 28 r
TY364 = 28 Li 55 Square
--------------------
AW197 = 20 Ar 01 r
FY128 = 19 Ar 07 r
OM67 = 20 Li 11
FP185 = 3 Ge 58 r Semisquare, with Mercury = 2 Sa 37 opposite FP185
Varuna = 20 Cp 37 Square
CR105 = 20 Pi 58 r Semisextile
--------------------
Chaos = 14 Cp 37
Quaoar = 14 Ca 26 r
UB313 = 14 Pi 44 r Sextile
Hephaistos = 14 Ta 33 r Trine
--------------------
SB60 = 7 Vi 21
Mars = 7 Sc 19 Sextile
Venus = 8 Sa 15 Square
FZ173 = 7 Ge 39 r
_______________________________
_______________________________
Sidereal - Fagan/Bradley
RIYAL Mon November 1 1880 UT 11h06m36s Lat52n29 Lon13e21 SORT ALL
WN188 = 0Pi10 r 22s36 23s19 Cet 22.6 54 26.8 [2..26]
(Moon) = 0Li18 4s39 13s24 Vir 1.0 0 5.1
Pelion = 0Vi30 6n29 8n30 Vir 20.5 89 9.4 [17..23]
EC98 = 0Ge45 r 4s41 18n38 Tau 9.7 35 4.3 [6..15]
HL3 = 0Ar49 r 22n37 30n07 Psc 19.3 36 36.1 [2..20]
VS2 = 1Sc08 13s18 31s41 Lup 42.4 246 14.8 [36..42]
CE10 = 1Aq13 r 22n46 8n06 Equ 2.1 31 145.4 [2..18]
QF6 = 1Li14 19n39 8n52 Boo 11.5 18 24.5 [2..12]
Saturn = 1Ar19 r 2s46 6n53 Psc 9.3 30 2.5
Elatus = 2Vi06 5n18 6n47 Vir 16.9 45 5.5 [7..18]
GZ32 = 3Le18 9n21 21n30 Leo 24.2 110 15.0 [18..28]
PJ30 = 3Ca27 r 0s21 20n31 Cnc 81.2 1341 5.6 [29..215]
Talos = 3Aq45 r 19s22 30s39 PsA 1.5 1 23.3 [0..2]
Pholus = 4Aq07 r 13s44 25s18 Aqr 24.3 92 24.7 [9..32]
MS4 = 4Ca31 r 17s38 3n21 CMi 37.2 270 17.7 [36..48]
Pluto = 4Ta37 r 13s49 6n11 Tau 48.9 250 17.1 [30..49]
Heracles = 5Cp02 1n56 18s39 Sgr 2.2 2 9.7 [0..3]
DH5 = 5Ar15 r 19s22 7s14 Cet 19.3 104 22.5 [14..30]
Node = 5Sa21 r 0n00 23s27 Sgr
QJ1 = 5Vi31 15s29 13s37 Crt 9.6 38 23.6 [2..20]
TY364 = 5Li50 22n55 10n22 Boo 38.0 240 24.9 [36..41]
PA44 = 6Ca16 r 3s18 17n04 Cnc 22.7 52 3.3 [3..24]
EL61 = 6Ta23 r 25s51 5s15 Eri 37.4 287 28.2 [35..52]
Orcus = 6Cp29 11n56 8s34 Aql 31.6 248 20.6 [30..49]
DG8 = 6Sc43 34n09 13n19 Her 19.0 35 129.4 [2..19]
Radamantu= 7Aq27 r 7s44 18s31 Aqr 41.0 246 12.7 [33..45]
GM137 = 7Ge39 r 2s15 21n12 Ori 8.3 23 15.5 [7..9]
Okyrhoe = 7Ar46 r 11s14 1n13 Cet 8.8 24 15.7 [6..11]
HE46 = 7Pi49 r 18s32 16s36 Cet 12.9 113 158.5 [2..44]
VU2 = 7Sc49 2s07 22s25 Sco 10.7 18 13.9 [3..11]
Ixion = 7Ca50 r 15n21 34n54 Lyn 40.8 249 19.6 [30..49]
PN34 = 8Ge12 r 7n55 31n22 Aur 42.5 173 16.6 [13..49]
KX14 = 8Ta33 r 0n16 20n46 Tau 37.9 244 0.4 [37..41]
TL66 = 9Sa03 20n15 3s12 Ser 83.6 767 24.1 [35..133]
Mercury = 9Sc33 2s46 23s25 Sco 0.4 0 7.0
Sedna = 10Pi00 r 7s52 6s00 Cet 141.1 12491 11.9 [77..1000
GB10 = 10Li02 12s19 24s05 Hya 15.5 124 13.3 [15..35]
TC302 = 10Cp40 34s21 52s16 Ind 70.6 412 35.0 [39..71]
GB32 = 10Ge46 r 14s09 9n16 Mon 108.8 2941 14.2 [36..375]
FP185 = 10Ta53 r 28s49 7s25 Eri 103.9 3182 30.7 [35..398]
RZ214 = 11Li01 0n27 12s28 Vir 73.9 773 20.6 [36..132]
Phaethon = 11Ar07 r 30n14 40n56 And 2.1 1 21.4 [0..2]
Bienor = 11Ar11 r 18n58 30n40 Tri 16.0 68 20.7 [13..20]
FZ53 = 11Vi40 11s45 12s39 Crv 13.8 115 34.9 [12..35]
GV9 = 11Ar43 r 13n01 25n20 Tri 44.6 275 21.9 [39..45]
VQ94 = 12Pi07 r 53s04 45s22 Phe 123.4 2625 70.0 [7..374]
RP120 = 12Li21 3s35 16s43 Vir 96.7 416 120.2 [3..109]
QB1 = 12Li22 1s18 14s34 Vir 46.3 289 2.2 [40..47]
CZ118 = 13Ge18 r 26n04 49n20 Aur 104.5 1229 27.8 [38..192]
(Ascend) = 13Sa21 0n00 23s18 Sgr
RZ215 = 13Vi27 11s46 13s22 Crv 90.4 1014 25.6 [31..171]
Mars = 14Li15 0n15 13s44 Lib 1.6 2 1.9
SB60 = 14Le17 20s19 10s04 Sex 40.1 271 23.9 [38..46]
96PW = 14Le28 7n53 16n03 Leo 123.3 3522 30.3 [2..461]
QB243 = 14Ta29 r 6n49 28n18 Tau 53.7 205 6.8 [15..54]
CC22 = 14Ar33 r 8s41 5n50 Cet 8.8 20 11.1 [5..9]
FZ173 = 14Ta34 r 11n48 33n14 Per 89.8 790 12.7 [33..138]
Venus = 15Sc11 0s58 22s39 Oph 0.7 1 3.4
XA255 = 15Aq19 r 10s33 18s11 Aqr 36.6 163 12.7 [9..50]
AZ84 = 15Cp25 11n48 6s45 Aql 34.0 250 13.6 [32..47]
TX300 = 15Vi30 18s33 20s23 Crv 44.7 282 25.9 [38..48]
TO66 = 15Vi44 7s15 10s09 Vir 39.3 282 27.5 [38..48]
Dioretsa = 15Cp56 r 7s07 24s52 Cap 9.1 115 160.2 [2..45]
Hidalgo = 15Vi57 14n49 10n02 Vir 3.5 14 43.2 [2..9]
Icarus = 16Sa02 16s20 39s26 CrA 1.4 1 23.1 [0..2]
Damocles = 16Cp05 0s48 18s45 Cap 19.2 41 61.8 [2..22]
XX143 = 16Vi09 6n29 2n18 Vir 20.1 76 6.8 [10..26]
OO67 = 16Li16 19n32 3n57 Vir 119.1 13755 20.1 [20..1128
Deucalion= 16Ta19 r 0n06 21n59 Tau 46.0 295 0.4 [42..47]
Sun = 16Li21 0n00 14s39 Lib 1.0 1 0.0
CO1 = 17Ar04 r 12s35 2n54 Cet 28.0 95 19.7 [11..30]
AB229 = 17Cp28 3s11 20s40 Cap 90.8 353 68.3 [2..98]
BL41 = 17Le45 10s15 1s59 Sex 9.9 31 13.3 [7..13]
NN8 = 17Ta47 r 14n42 36n37 Per 114.4 860 165.4 [2..179]
UX25 = 18Sc16 14n40 7s37 Oph 46.3 278 19.5 [36..49]
Jupiter = 18Pi19 r 1s35 3n03 Psc 4.9 12 1.3
Thereus = 19Le20 14s17 6s18 Sex 12.1 38 20.2 [9..14]
Uranus = 19Le41 0n45 7n28 Leo 18.3 84 0.8
Neptune = 19Ar56 r 1s50 14n00 Ari 29.8 167 1.8
RG33 = 20Cp07 29s52 45s07 Gru 2.4 30 35.9 [2..17]
WL7 = 20Sc15 10s21 32s40 Sco 24.3 87 11.3 [15..24]
(Midheav) = 20Li29 0n00 15s55 Lib
Nessus = 20Sa31 14s54 37s34 CrA 17.5 122 15.6 [12..37]
Cyllarus = 20Ge54 r 10n07 32n47 Gem 26.1 135 12.6 [16..36]
GQ21 = 21Ta19 r 11s55 10n42 Ori 80.3 902 13.3 [39..148]
Quaoar = 21Ge22 r 8s02 14n41 Gem 44.0 286 8.0 [42..45]
Hephaisto= 21Ar28 r 3n46 19n48 Ari 3.6 3 13.7 [0..4]
Chaos = 21Sa32 10s05 32s40 Sgr 50.5 310 12.0 [41..50]
UB313 = 21Aq39 r 36s16 38s51 Scl 88.8 562 43.9 [39..98]
QD112 = 21Ge59 r 14n16 36n46 Aur 29.4 83 14.5 [8..30]
Huya = 22Ar28 r 13s27 3n37 Cet 50.1 250 15.5 [29..50]
Chiron = 22Ar28 r 2s06 14n30 Ari 16.2 49 7.0 [8..18]
SQ73 = 22Ca36 15n32 30n54 Leo 20.6 74 17.5 [15..21]
GO9 = 22Ar36 r 12s34 4n30 Cet 24.4 86 12.8 [14..25]
Asbolus = 22Ge39 r 17n39 40n02 Aur 28.3 76 17.6 [7..29]
MD10 = 23Ca17 42s59 25s07 Pyx 30.6 135 59.1 [2..51]
FY9 = 23Pi38 r 26s21 17s44 Cet 38.2 312 29.0 [38..54]
Chariklo = 23Vi39 21s20 26s08 Hya 13.1 62 23.4 [13..18]
YH32 = 23Li43 4s20 21s01 Lib 12.0 23 79.3 [4..13]
FX128 = 23Aq43 r 1n16 4s03 Aqr 94.6 1028 22.1 [18..186]
XZ255 = 24Ca07 2n11 17n46 Leo 16.3 63 2.6 [15..17]
UR163 = 24Vi24 0s43 7s31 Vir 46.6 366 0.7 [37..66]
LE31 = 24Aq26 r 28s03 30s29 Scl 6.9 23 152.5 [4..12]
KF77 = 24Sc56 3s51 26s45 Oph 20.0 132 4.3 [20..32]
CF119 = 25Pi03 r 19n24 24n56 And 87.3 849 19.7 [39..140]
CY118 = 25Ar15 r 24s01 5s50 Eri 88.1 864 25.6 [35..146]
Apogee = 25Ta31 r 0n53 23n51 Tau
Pylenor = 25Ge45 r 2s48 19n21 Gem 21.7 68 5.5 [12..22]
DA62 = 25Cp54 50s02 60s34 Tuc 8.2 21 52.3 [4..11]
FY128 = 26Pi02 r 7n39 14n33 Psc 56.2 351 11.7 [38..62]
VR130 = 26Cp05 2n13 12s59 Cap 17.9 114 3.5 [15..32]
OX3 = 26Le08 3s10 1n21 Leo 34.4 180 3.3 [17..46]
WU24 = 26Sc28 15n50 7s15 Oph 12.5 59 42.6 [1..29]
RN109 = 26Vi33 38n55 28n11 Boo 134.1 37982 58.9 [3..2257]
AW197 = 26Pi56 r 24n42 30n28 And 52.2 328 24.4 [42..53]
OM67 = 27Vi06 19s09 25s30 Hya 80.9 964 23.4 [39..156]
Vertex = 27Ca16
XS35 = 27Vi31 9n00 0n19 Vir 34.5 76 19.6 [1..35]
Varuna = 27Sa32 4s54 26s42 Sgr 42.1 282 17.2 [41..46]
CR105 = 27Aq53 r 16s38 18s49 Cet 79.0 3466 22.7 [44..414]
Hylonome = 28Li36 3n17 15s02 Lib 20.3 124 4.2 [19..31]
OP32 = 28Ca52 18s26 3s17 Hya 44.5 283 27.2 [39..48]
RD215 = 29Li07 10n57 7s44 Lib 86.1 1354 26.1 [37..208]
TD10 = 29Vi21 1n55 6s57 Vir 103.6 927 6.0 [12..178]
BU48 = 29Li25 13n42 5s08 Lib 46.0 191 14.3 [20..46]
CO104 = 29Ca50 1n35 15n23 Leo 20.6 118 3.1 [21..28]
CR46 = 29Cp53 r 1s05 14s53 Cap 57.8 233 2.4 [18..58]
---------------------
Focused Minor Planets
OO67 = 16 Li 16
Sun = 16 Li 21
Icarus = 16 Sa 02 Sextile
Deucalion= 16 Ta 19 r Quincunx
-------------------
TL66 = 9 Sa 03
Mercury = 9 Sc 33
Sedna = 10 Pi 00 r
Orcus = 6 Cp 29
Pluto = 4 Ta 37 r
EL61 = 6 Ta 23 r
TY364 = 5 Li 50
AW197 = 26 Pi 56 r
FY128 = 26 Pi 02 r
OM67 = 27 Vi 06
FP185 = 10 Ta 53 r Semisquare, with Mercury = 9 Sc 33 opposite
Varuna = 27 Sa 32
CR105 = 27 Aq 53 r
Chaos = 21 Sa 32
Quaoar = 21 Ge 22 r
UB313 = 21 Aq 39 r
Hephaistos = 21 Ar 28 r
FZ173 = 14 Ta 34 r
SB60 = 14 Le 17
Venus = 15 Sc 11
Mars = 14 Li 15
___________________________________________
Posted to Centaurs (YahooGroups) on October 03, 2002
_____________________________________________
_____________________________________________